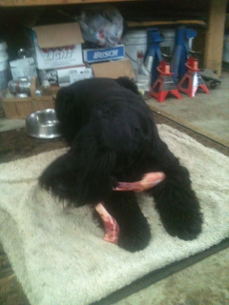 My giants are all on a raw diet made up of several different kinds of meat and organs.
Cow, Deer and Chicken are the main animals in there diet. I also mince a large variety of vegetables and eggs into the meals.
For recommendations or instructions on variations or recommended diets for Giant Schnauzers, please feel free to contact me through phone, or email.
A proper diet helps minimize digestion issues, health complications and will encourage a healthy happy companion pet.